More products in this category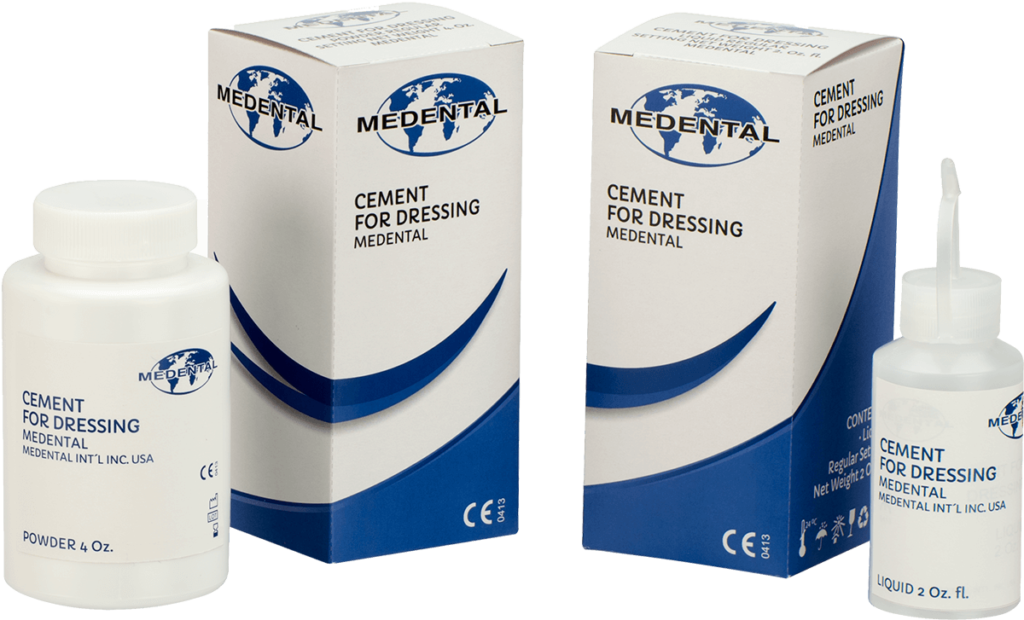 The Surgical Cement Medental, made out of zinc oxide and eugenol, does not contain asbestos.
It has been designed to give a proper dressing after an oral surgery.
The mixture sets slowly at the mouth giving plenty of time for manipulation.
Medental Surgical Cement represents a technic used for many years successfully.
Powder 113 gr.
Liquid 56 gr.
If you want more information, fill out the form.