More products in this category
SELF CURE PIT AND FISSURE SEALANT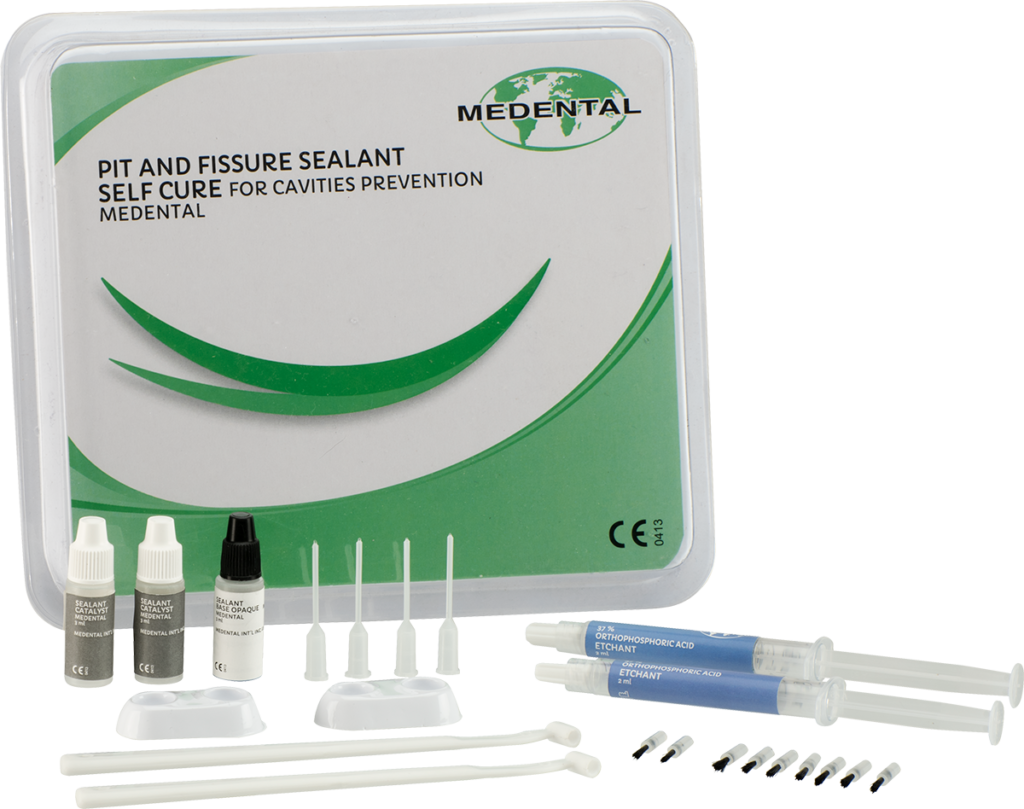 MEDENTAL pit and fissure sealant is a BIS-GMA based sealant resin formulated specifically for the sealing of small fissures, pits an occlusal surfaces for the purpose of caries prevention.
The flowable sealants have thixotropic effects making them excellent for penetration into the tight adapta-tions with high bond strength to the enamel achieving high wearing resistence.
Opaque colour easy location on the theeth and also ambar colour is available.
2 x Base 3 ml.
2 x Catalyst 3 ml.
Etching 2 m
If you want more information, fill out the form.