More products in this category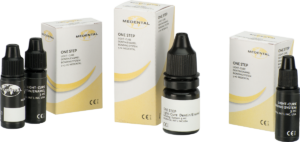 Medental Bond is a light-cure dentin/enamel bonding agent.
Bonding agent for all composites and compomers.
Very high bond strength for all-cured restorative materials.
Easy and time saving application.
Excellent wetting of enamel and dentin.
Primer and adhesive in one bottle.
If you want more information, fill out the form.