More products in this category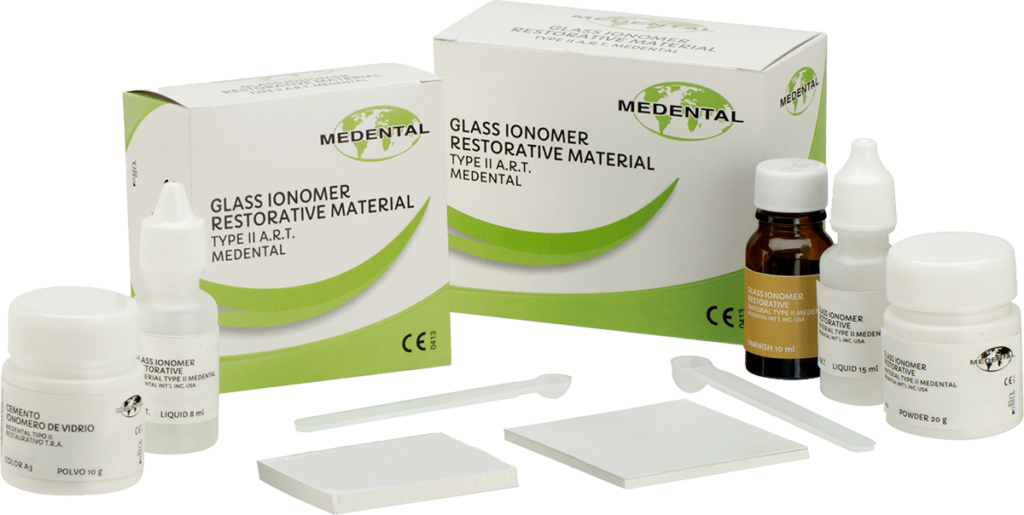 Designed for the atraumatic restorative technic and recommended for the obturation of simple cavities, sealing of pits and fissures as well as a temporary restoration on more extended cavities. Class I and Class II.
Among the technical advantages are higher compressive strength, and excellent chemical adhesion to the enamel and/or dentin.
Very well biocompatibility and minimal water solubility.
The continuous fluor releasing, as well as the easy manipulation and condensability bring up a very competitive product.
Powder 20 gr.
Liquid 10 ml.
Varnish 10 ml.
Mixing pad & spoon
Powder 10 gr.
Liquid 8 ml.
Mixing pad & spoon
If you want more information, fill out the form.