More products in this category
MULTI PURPOSE TEMPORARY CEMENT Z.O.E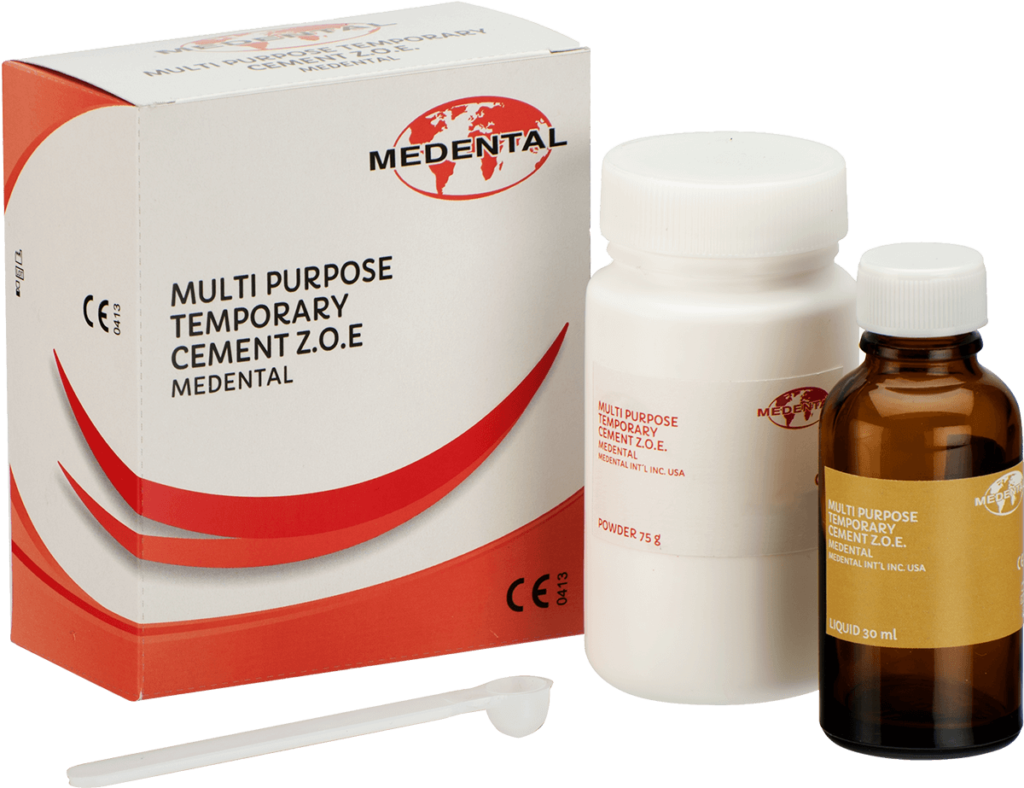 Dressings/Surgical to serve as a protective covering over operated or treated areas to prevent contact with irritating or infecting substances. Temporary Filling material for cavities.
Temporary luting Cement for the cementation of tem-porary crowns and bridges.
Slow setting
Different applications one single product
Powder 75 gr.
Liquid 30 ml
Spoon
If you want more information, fill out the form.