More products in this category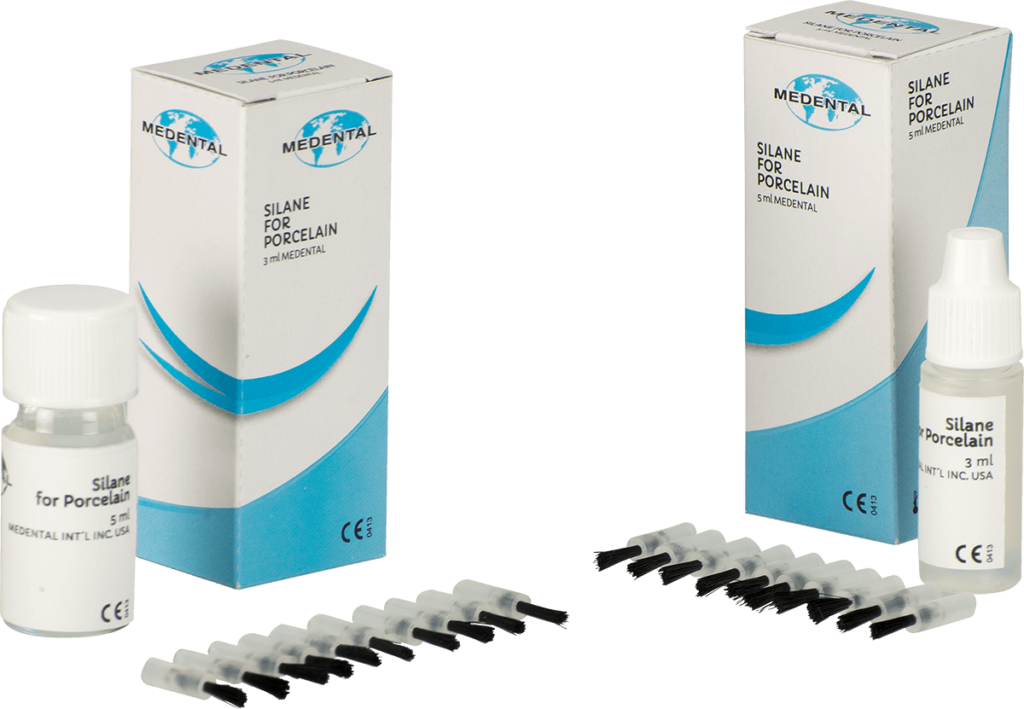 The silane is a chemical agent which allows a link between an organic material and an inorganic material. Enhance the chemical bond.
Porcelain etched with fluorhidric acid develops microcaves where the resin of the restoration anchors mechanically and the application of the silane will improve drastically the chemical bonding and the overall adhesion.
3 ml Bottle
5 ml Bottle
Brushes
If you want more information, fill out the form.