More products in this category
MEDENTAL is a Glass Ionomer Cement Type I luting cement specifically formulated as the ideal ultra-thin glass ionomer crown and bridge luting cement.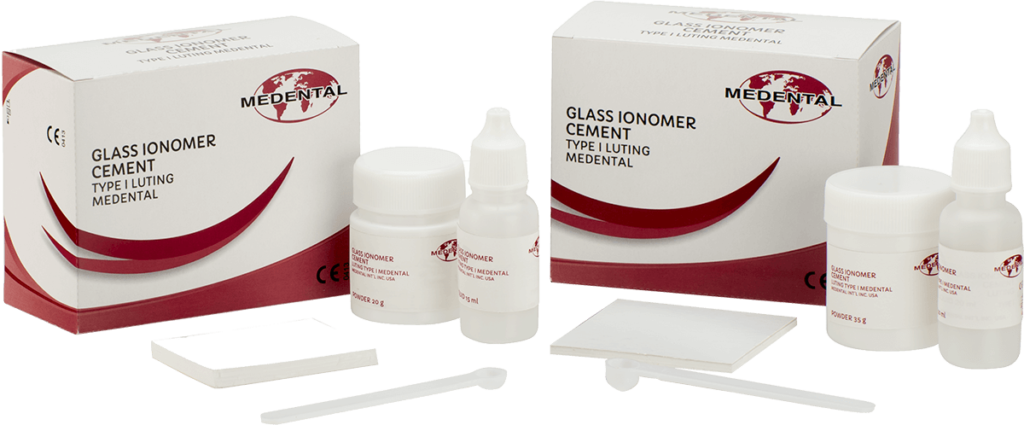 For cementing crowns, bridges and ceramics.
Specifically formulated to obtain high adhesion to tooth & restoration.
Strong bond to dentine and fluoride ion release as-sures a long-lasting bonding and strength integrity.
High diametric tension to withstand masticatory forces.
Universal tooth shade.
Ultra-thin film thickness 15 microns.
Radiolucent.
20 gr.
15 ml.
Mixing pads & spoon
35 gr. Powder
20 ml. liquid
Mixing pads & spoon
If you want more information, fill out the form.