More products in this category
GLASS IONOMER CEMENT TYPE I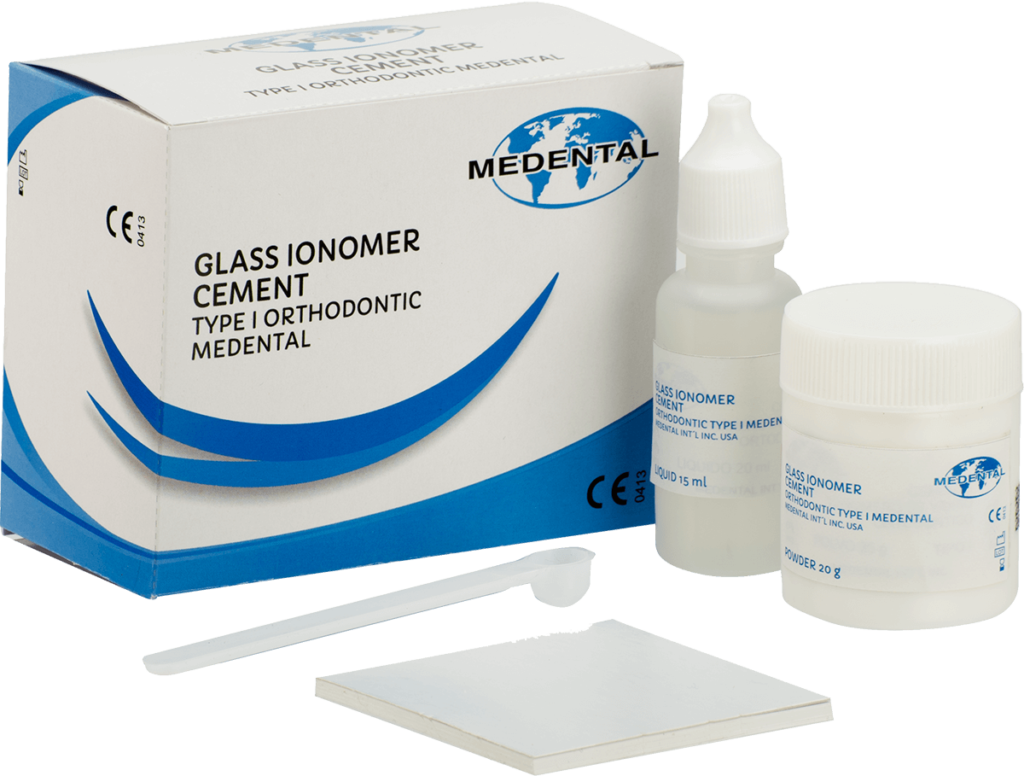 For cementing crowns, bridges and ceramics, ortho bands and brackets.
Glass Ionomer Type I cement Orthodontics is recommended for the cementation of orthodontic brackets as well as metal bands.
Orthodontic glass ionomer cement has a working time of 3 minutes which allows enough time to place and securely bond the piece to the tooth.
Medental Glass Ionomer is formulated using crystalline and fumed silicon dioxides which ensures the development of fluoride.
20 gr Powder
15 ml. Liquid
If you want more information, fill out the form.