More products in this category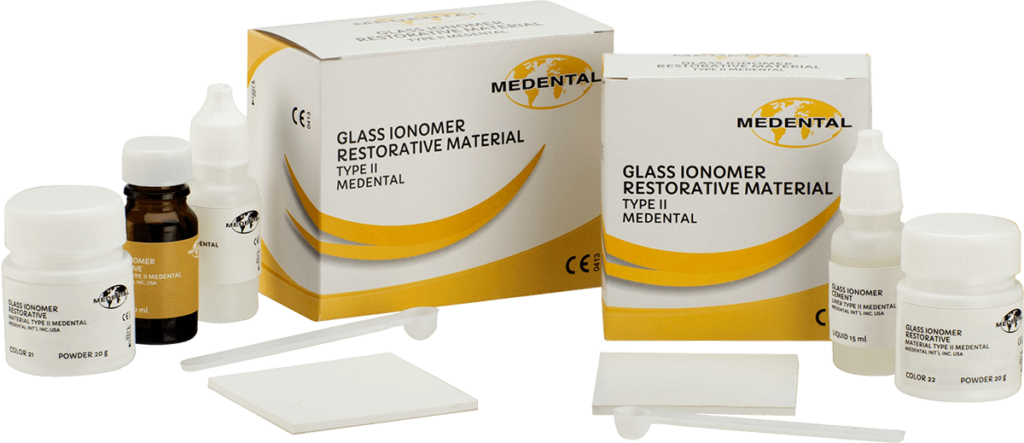 MEDENTAL Glass Ionomer Cement Restorative Type II a new improved version of widely acclaimed Glass Ionomer Cement Type II it is ideal for glass ionomer restorations class V.
Excellent aesthetics: opacity comparable with composites.
Pronounced condensable setting phase.
High abrasion resistance.
Very low early solubility.
Very good bonding to dentin and enamel.
Universal tooth shade no. 21 y 22.
Radiolucent.
20 gr. Powder
15 ml. Liquid
10 gr. Varnish
20 gr. Powder
15 ml. Liquid
If you want more information, fill out the form.