More products in this category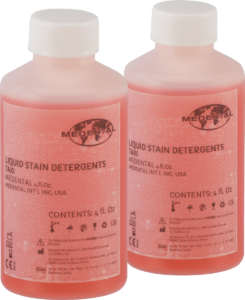 Formulated to be used in the dental field as a detergent to remove stains due to dento-bacterial plaque or deposits of calcium in dentures or removal bridges, as well as false teeth.
May be used to clean metallic saliva ejectors, instruments, lenses without using abrasives.
If you want more information, fill out the form.