More products in this category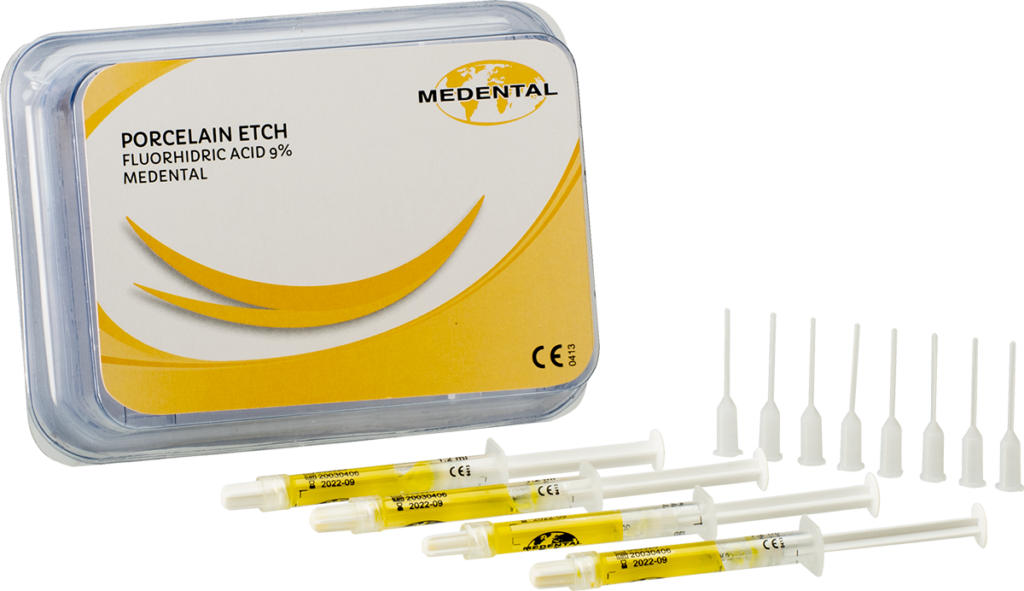 The porcelain Etch Medental is a gel of Fluorhidric Acid sulfured at 9%, indicated to etch the porcelain surface.
Enhance the mechanical retention between the porcelain and the bonding resins.
Kit with 4 syringes 1.5 ml. each
Plastic Tips
If you want more information, fill out the form.